Donnell Williamson, located in Maryland, is a renowned hair replacement and man weave specialist at Distinguished Cuts. His exceptional skill in these specialized services has made him a sought-after expert in the region for men seeking advanced hair solutions.
At Distinguished Cuts, Donnell combines his deep knowledge of barbering with specialized techniques in hair replacement and man weaves. He understands the sensitive nature of hair loss and the desire for a natural-looking, stylish solution. His work in this area is not just about restoring hair but also about rebuilding confidence and self-image.
In the Maryland community, Donnell Williamson at Distinguished Cuts is more than just a barber; he is a professional who empowers men to look and feel their best through cutting-edge hair replacement solutions.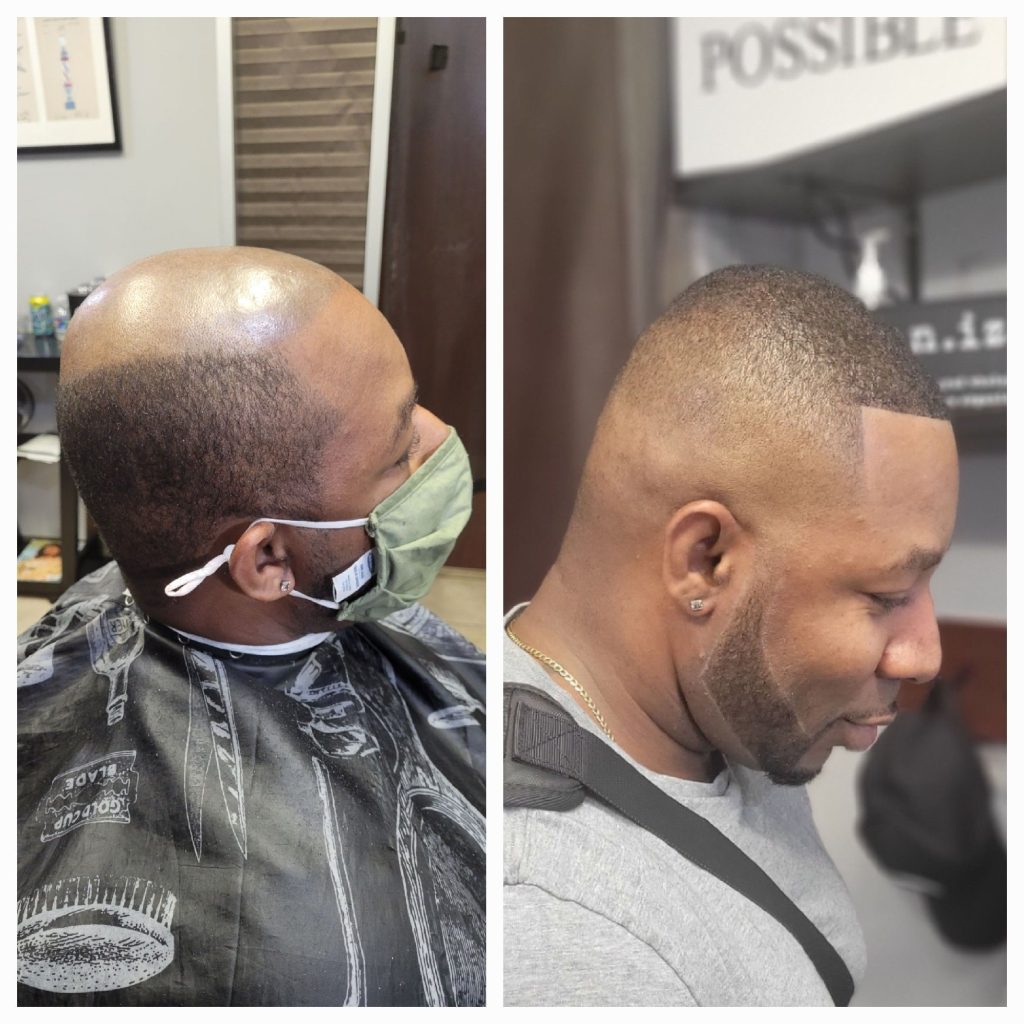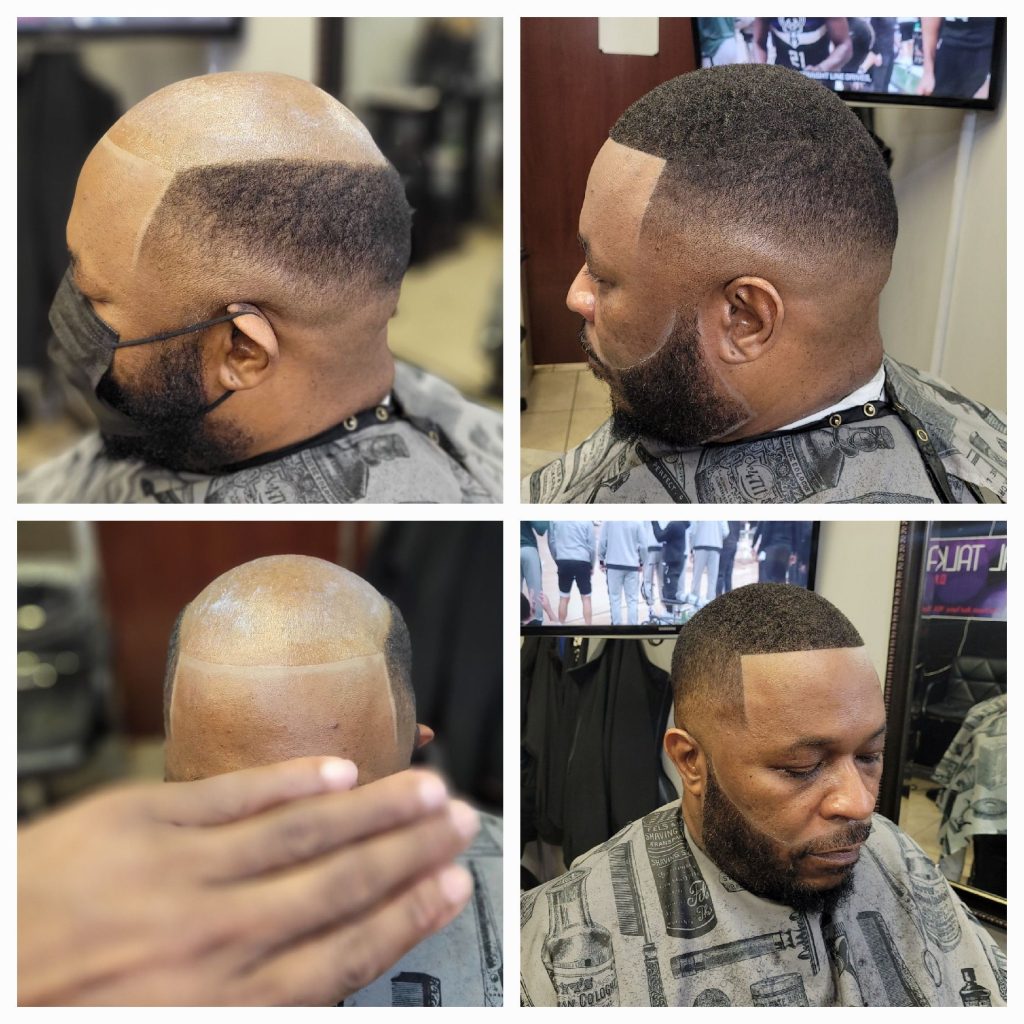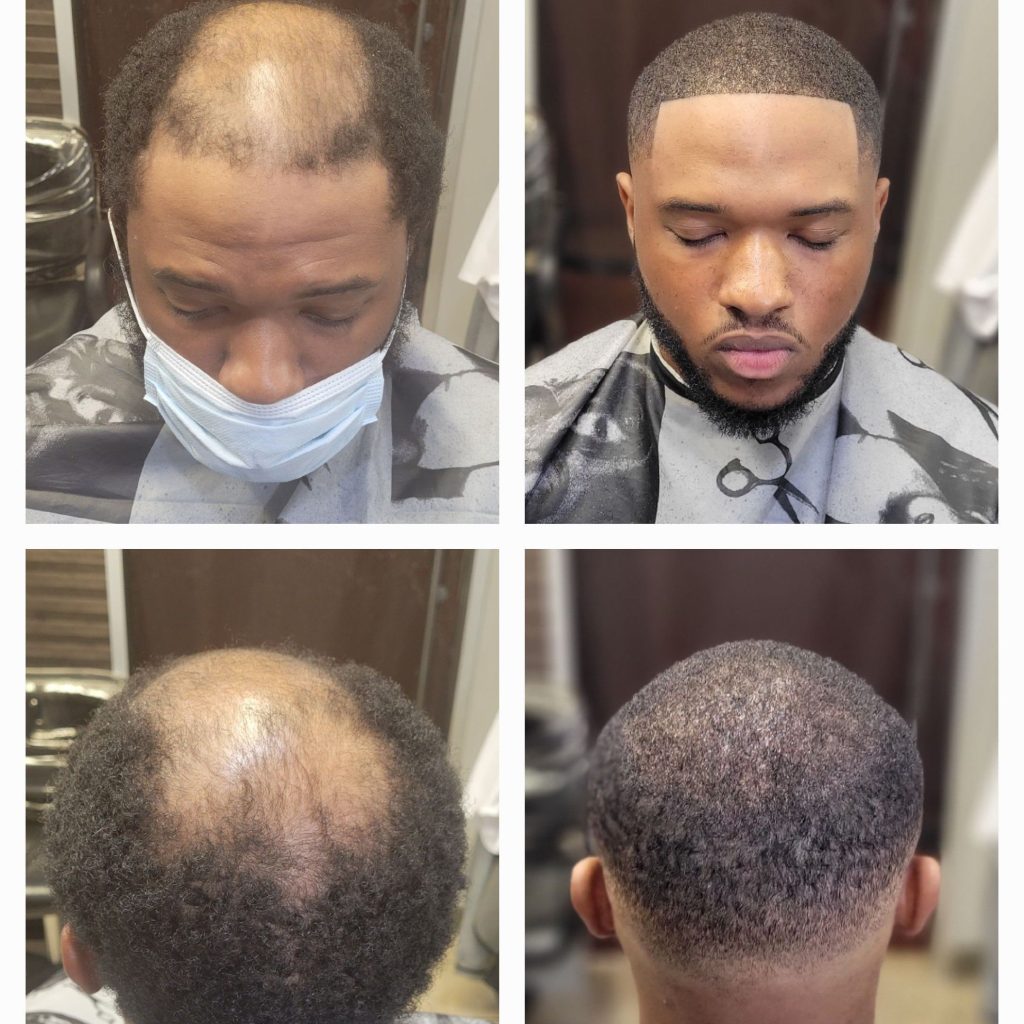 The Low wave unit is most popular with first timers or those who only want a temporary look, for an event or special occasion . Made up of individual strands laid on to head one by one, before it is styled lined up and cut. It can last up to 4 weeks with proper care. A $75 deposit is required when booking this service